Part of the 2018 Trailblazers Gameday Poster Series, meant to convey the daunting task of Portland facing the reigning NBA Champion Golden State Warriors. Featured on NBA.com and sold out in the Moda Center store.
The most badass t-shirt graphic in the history of the Portland Trailblazers franchise. Selected by Willamette Week as one of their 2016 Favorite Things About Portland.
Poster, shirt, and display design promoting a show of Portland Trailblazers-themed art sponsored by a fan organization. Each piece celebrates the story and style of a different Blazers legend and era.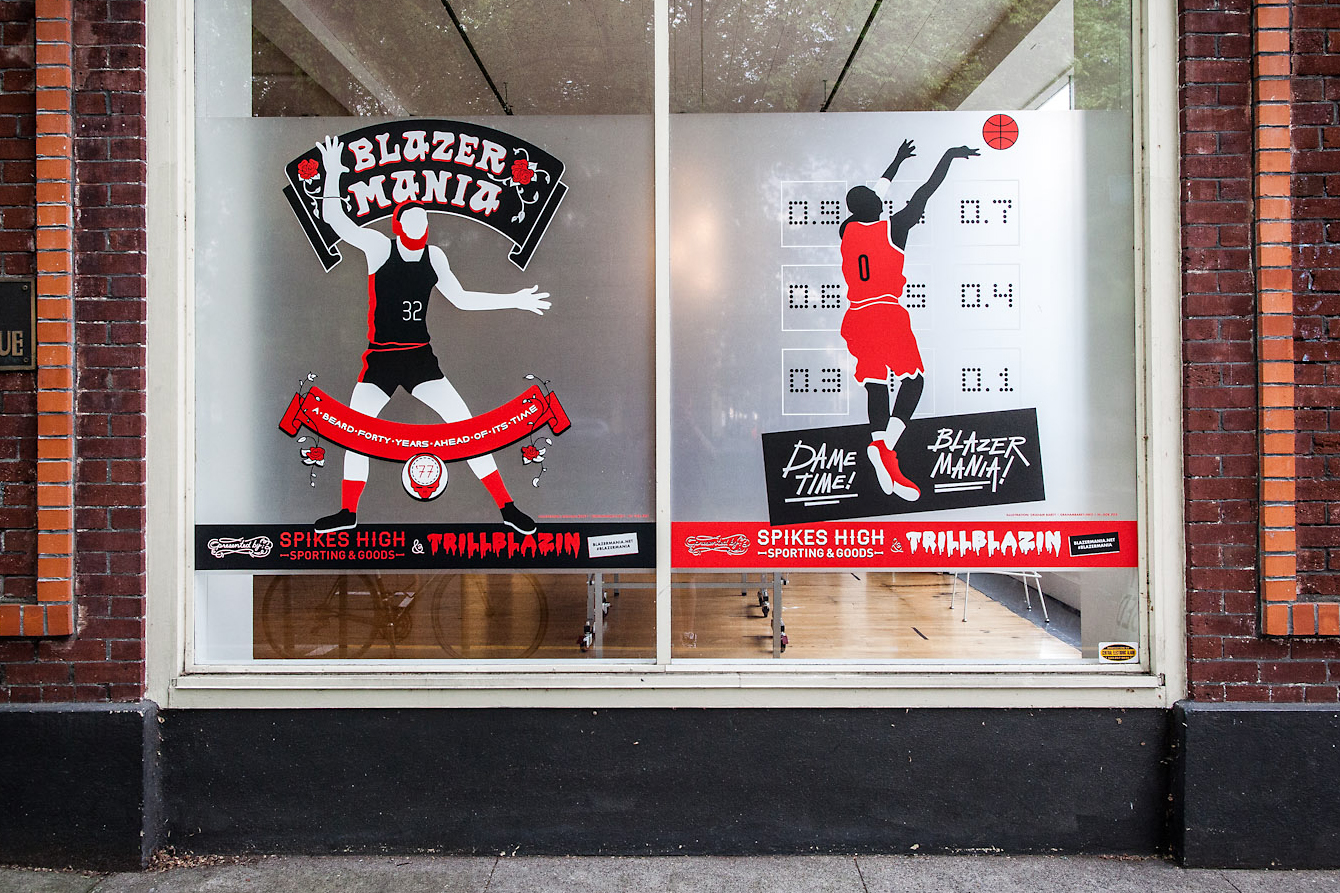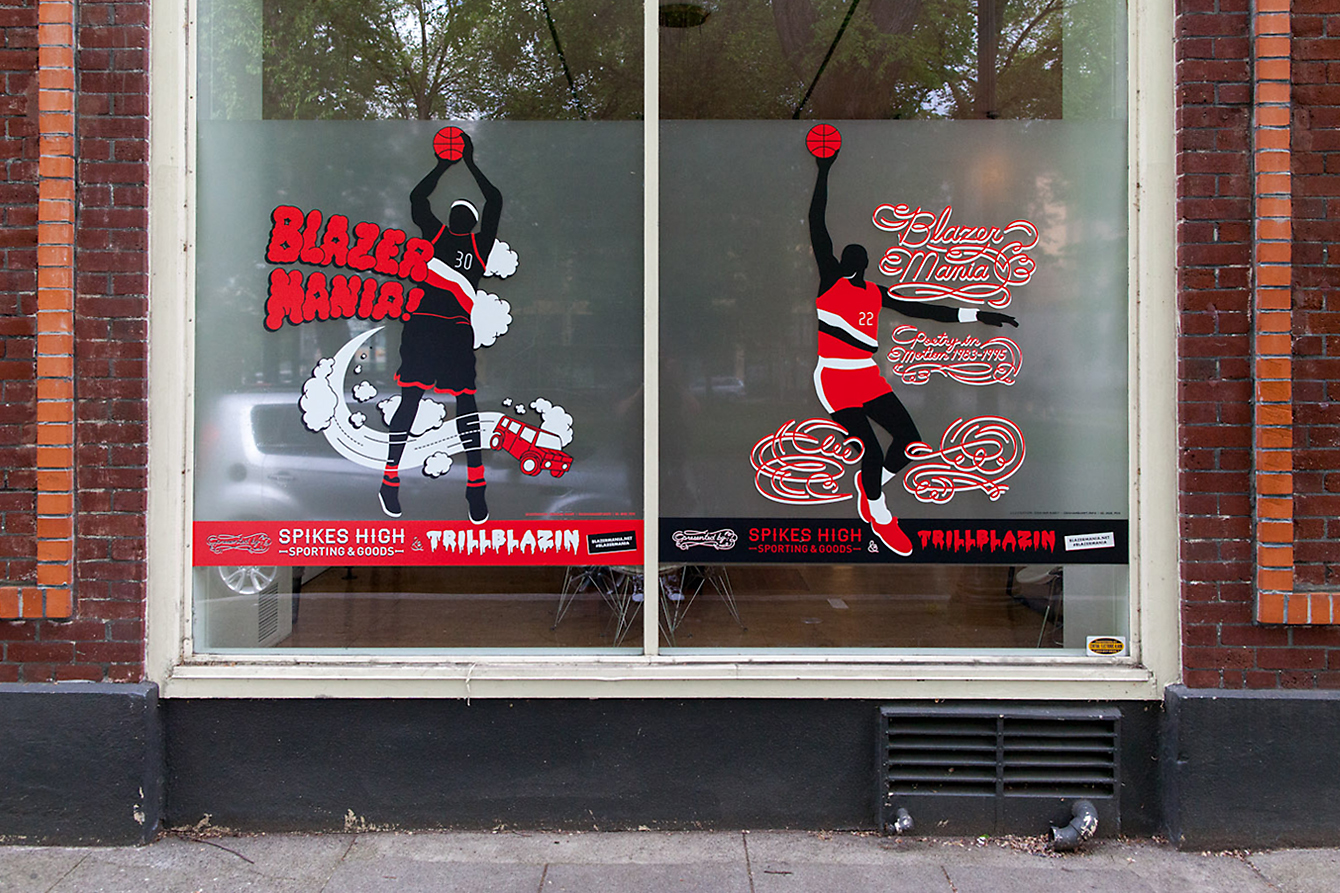 Poster sold to benefit charity containing 30 unique illustrations celebrating significant Portland Trailblazers.