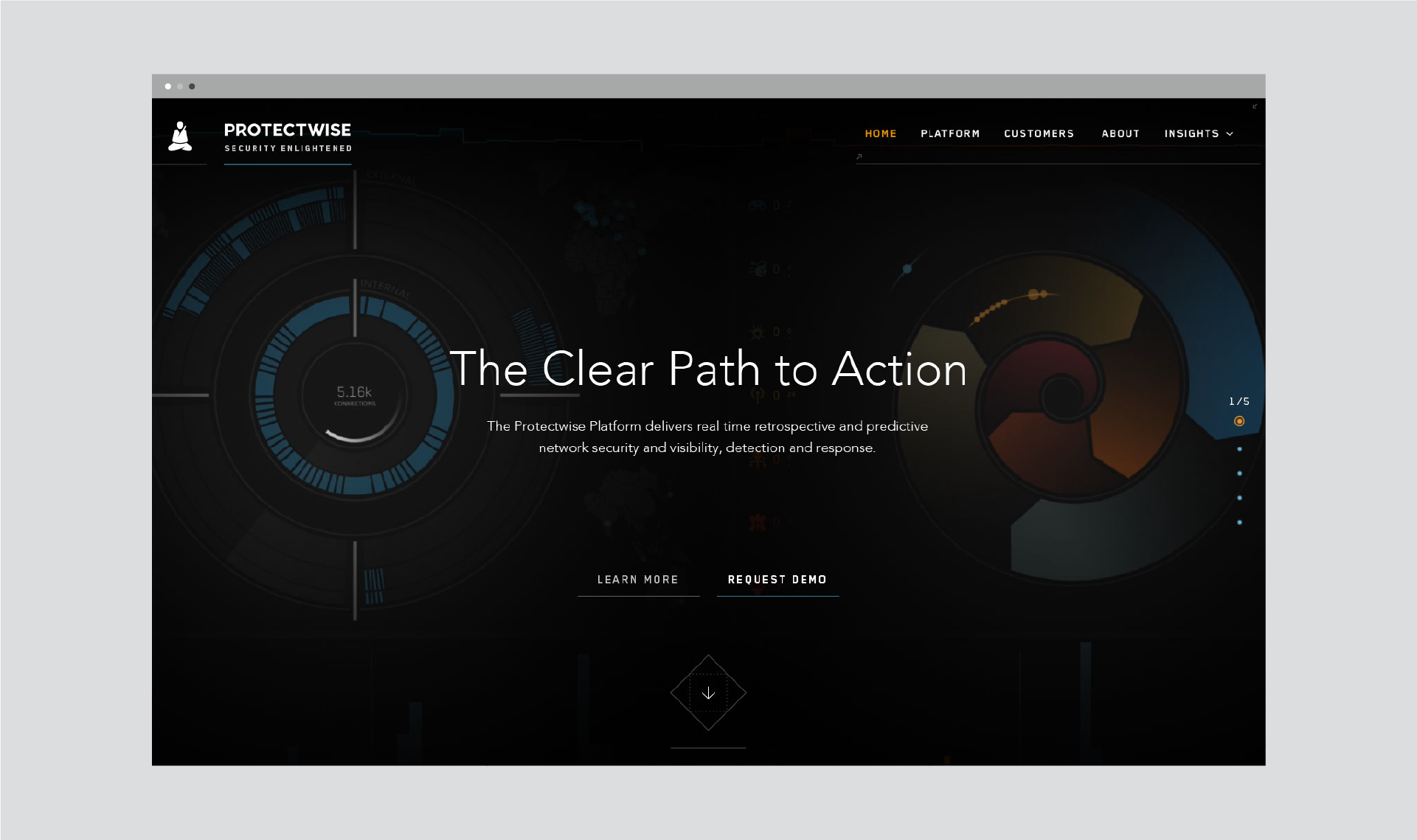 Revitalized web presence for cutting-edge security firm ProtectWise. Animated backgrounds and dark tones captured the cinematic quality of the company's signature product.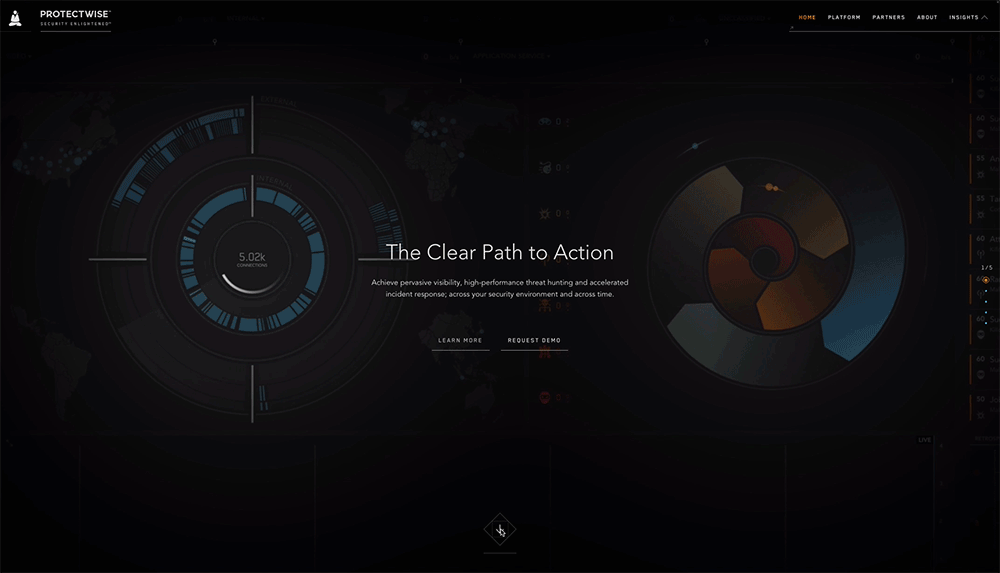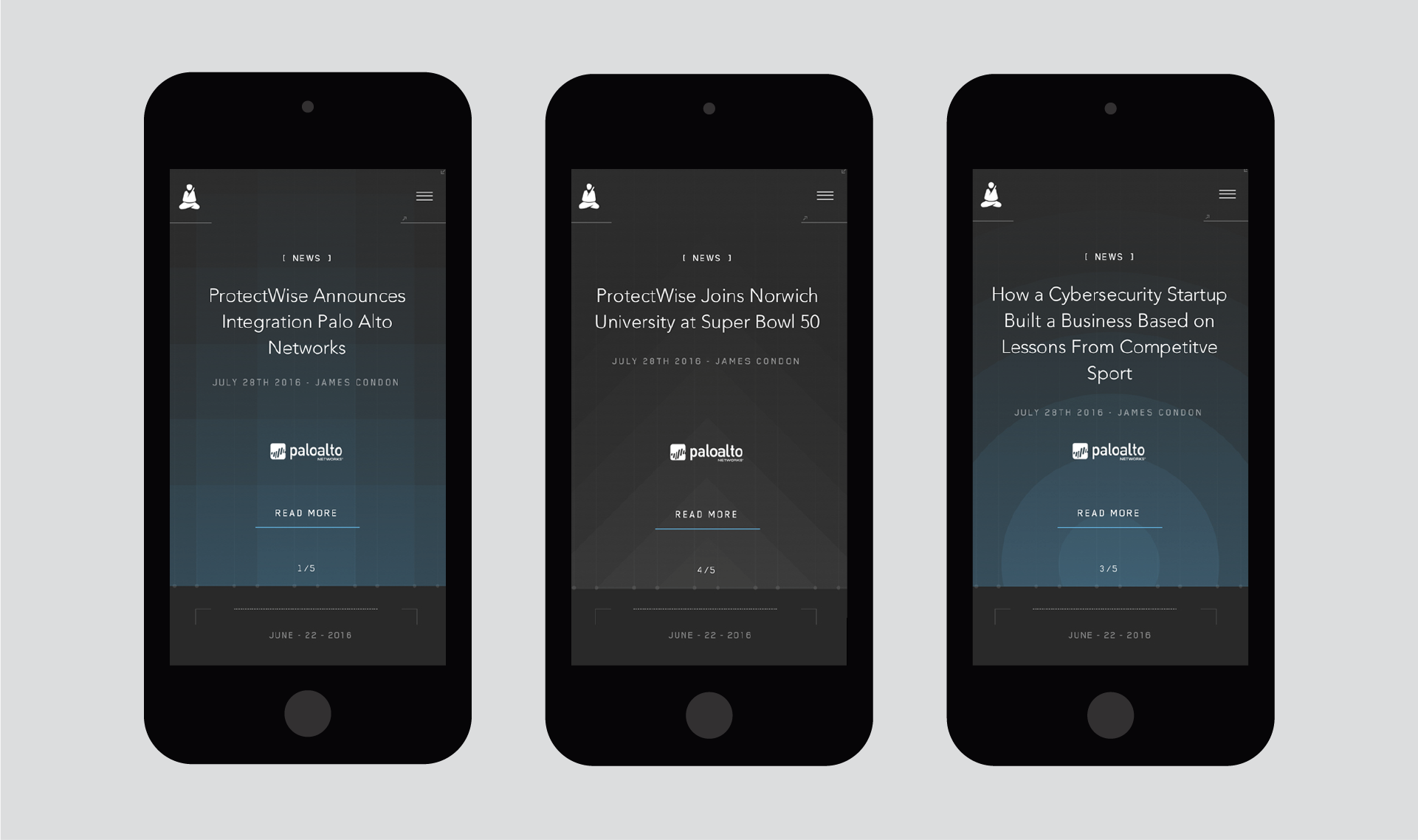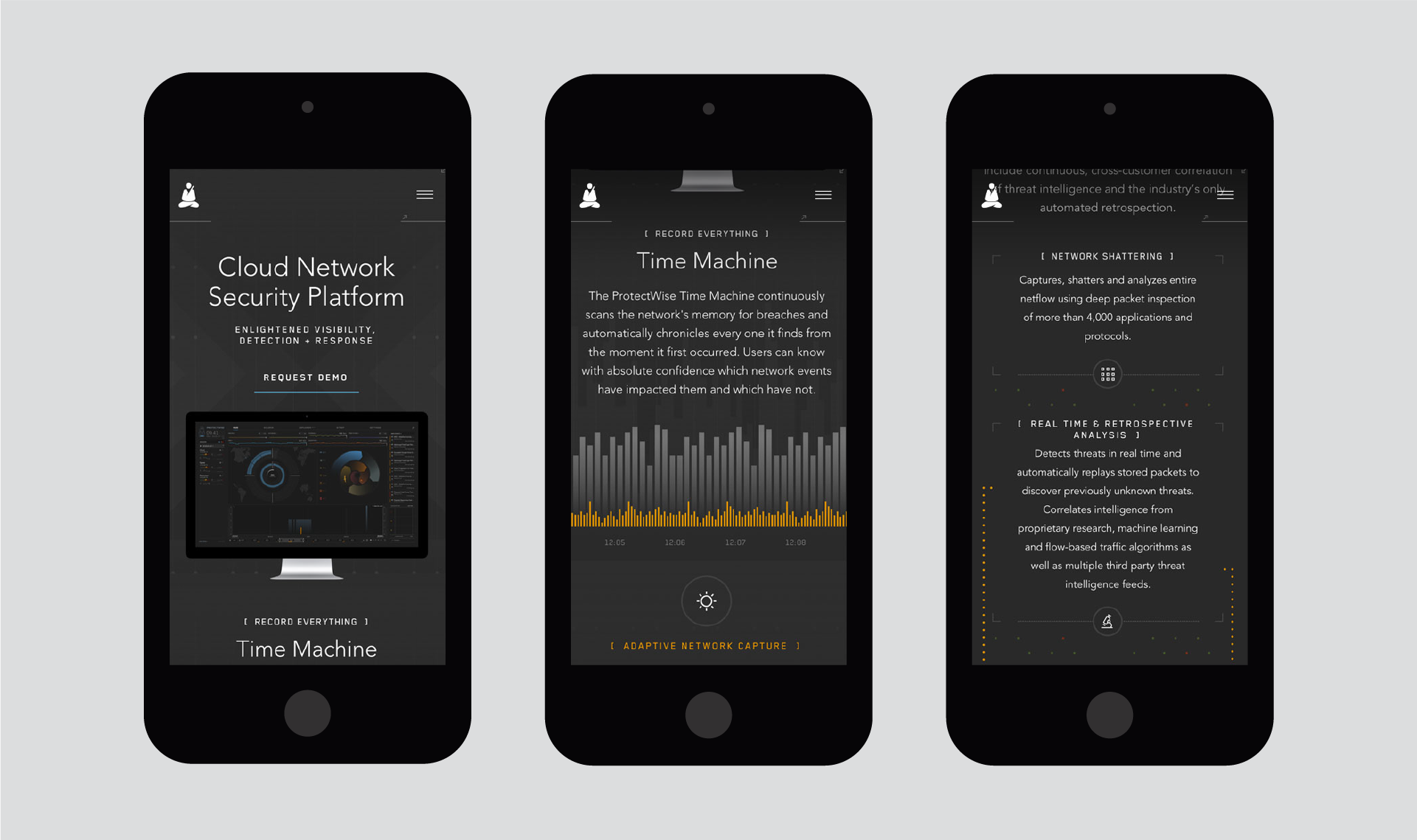 A booth design for the prestigious Blackhat conference was needed to accompany rollout of the new web presence. Design of the booth drew inspiration from both the original source material and the newly created assets.
The team used an innovative VR approach to prototyping the structure prior to fabrication which proved immensely helpful.
Showcasing the product front and center, the clean and straightforward booth design drew more attention and generated more sales leads for the client than in any previous year of attendance to the conference.