An inside/outside experience showing the consumer benefits and technical explanation of an AT&T network service. The service's function on a number of different device types was paramount in the demo.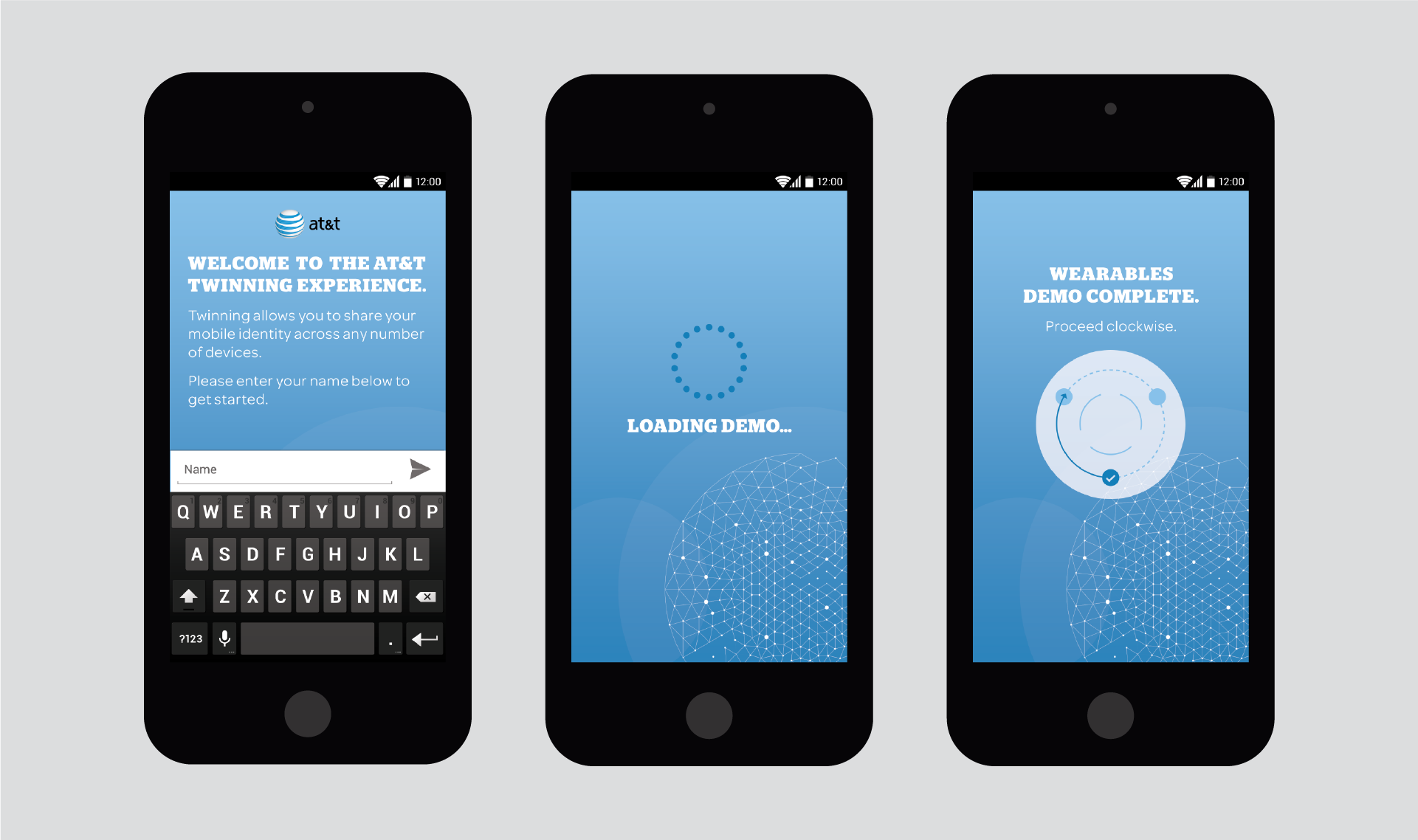 A phone app guided users through the three main demo sections. The UI design of the app tied directly to the graphics displayed on the inside of the physical installation.
Simple, iconic UI on device interactions helped keep the focus on the story rather than on artifice.
From construction to display, the project was a challenging undertaking. This short video case study displays some of the steps in the process.