Augmented reality application showing the potential usage of mobile monetization services on the Synchronoss platform. Exhibited in Tokyo, Japan for an audience of telecom executives.
The story and content of the experience was entirely guided from a comprehensive research phase, the results of which were translated into information graphics to align the client and creative team.
Research also yielded high-level insights about Japanese culture which guided visual decisions and experience principles throughout the course of the project.
Mood boards drew directly from insights in the research phase of the project. The direct connection between audience understanding and visual choices made selection of style an easy process for the client team.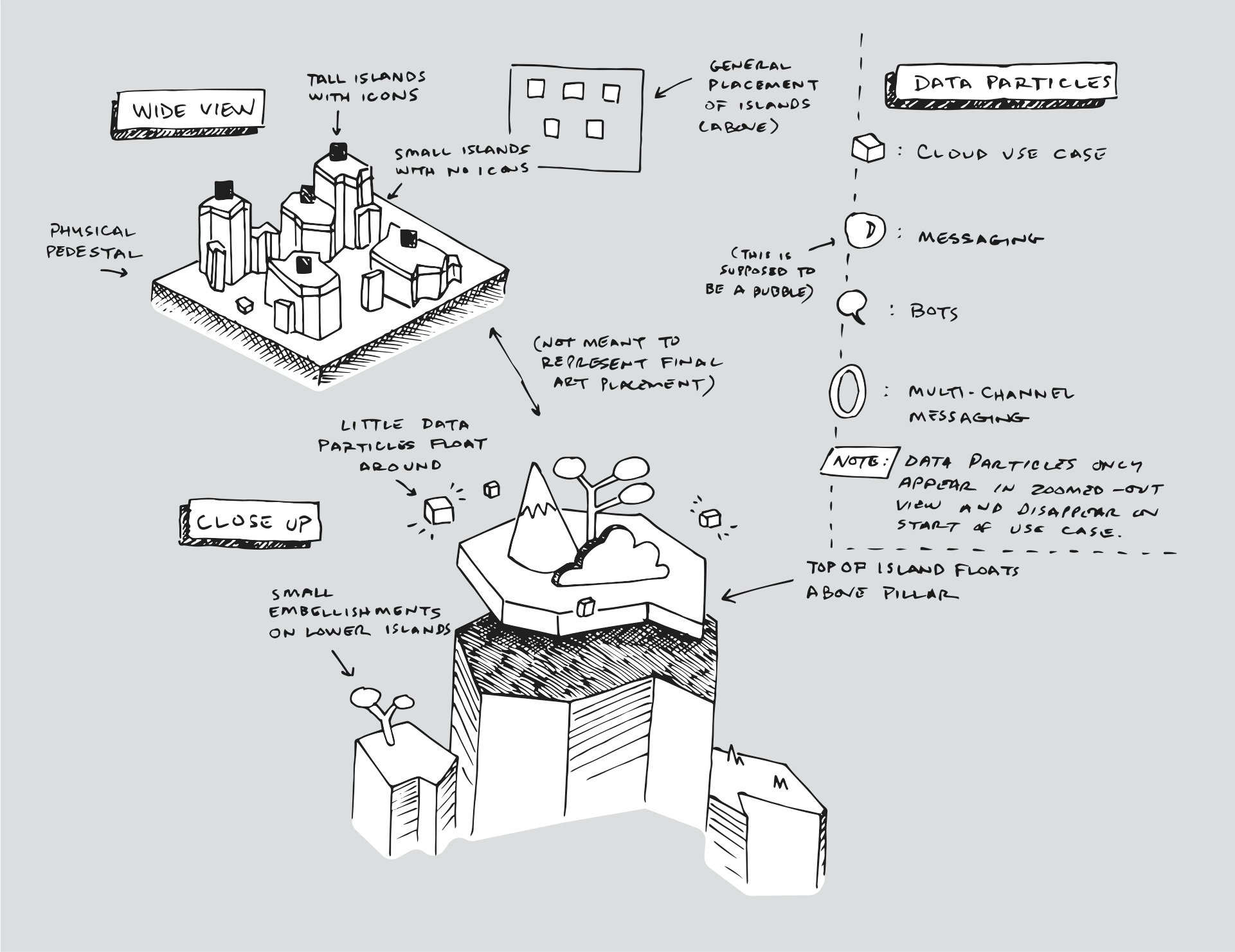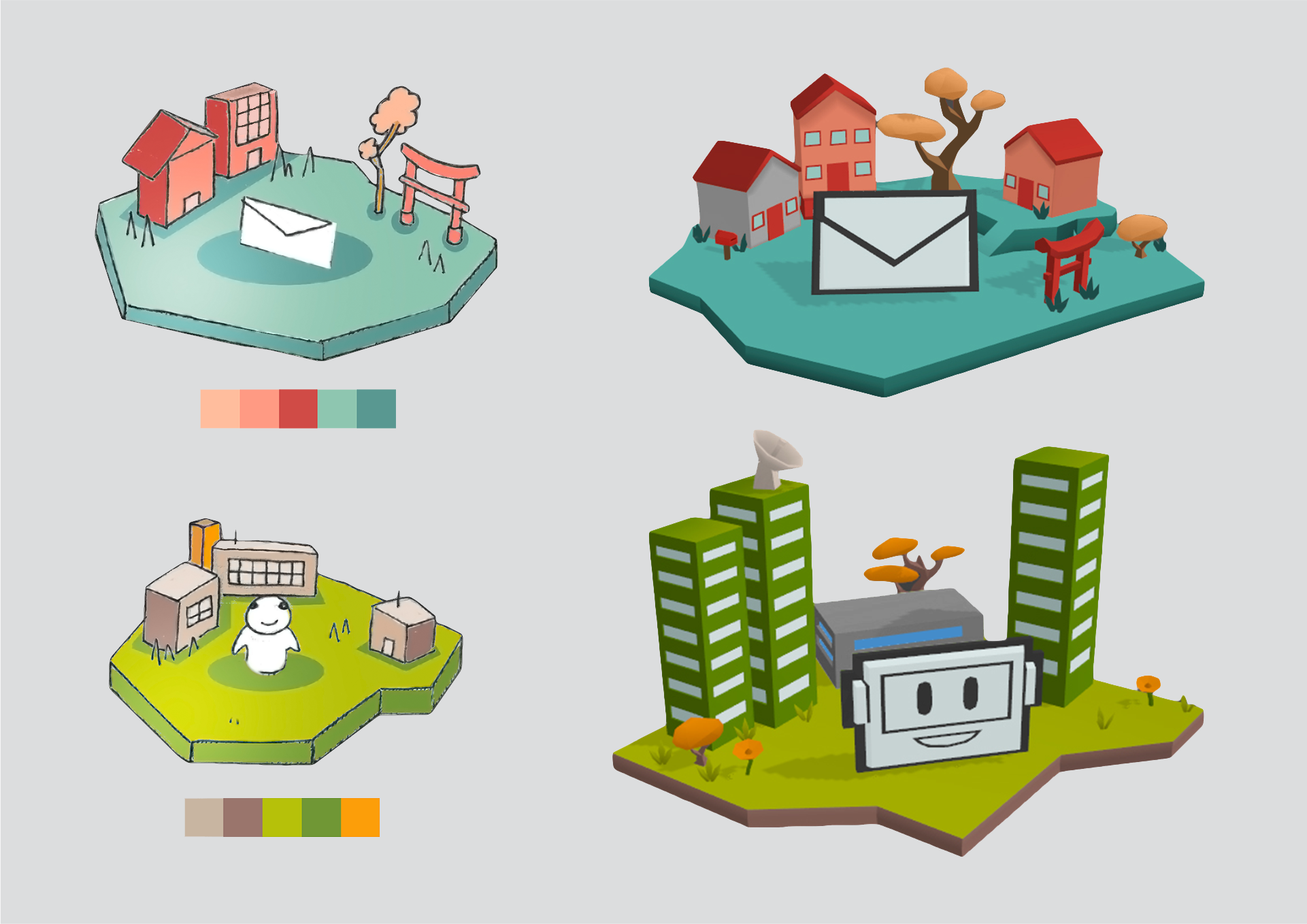 Asset creation proceeded naturally from mood boards to rough pen and ink mock ups to digital renderings.
The finished AR experience combined 3D characters, settings, and animations combined with UI designs to both show abstract concepts of data transfer in a visceral manner but also to show the end user experience with the product.